CONvergence 2018 Timing Update—Let's Get This Party Started!
Dear CONvergence Members,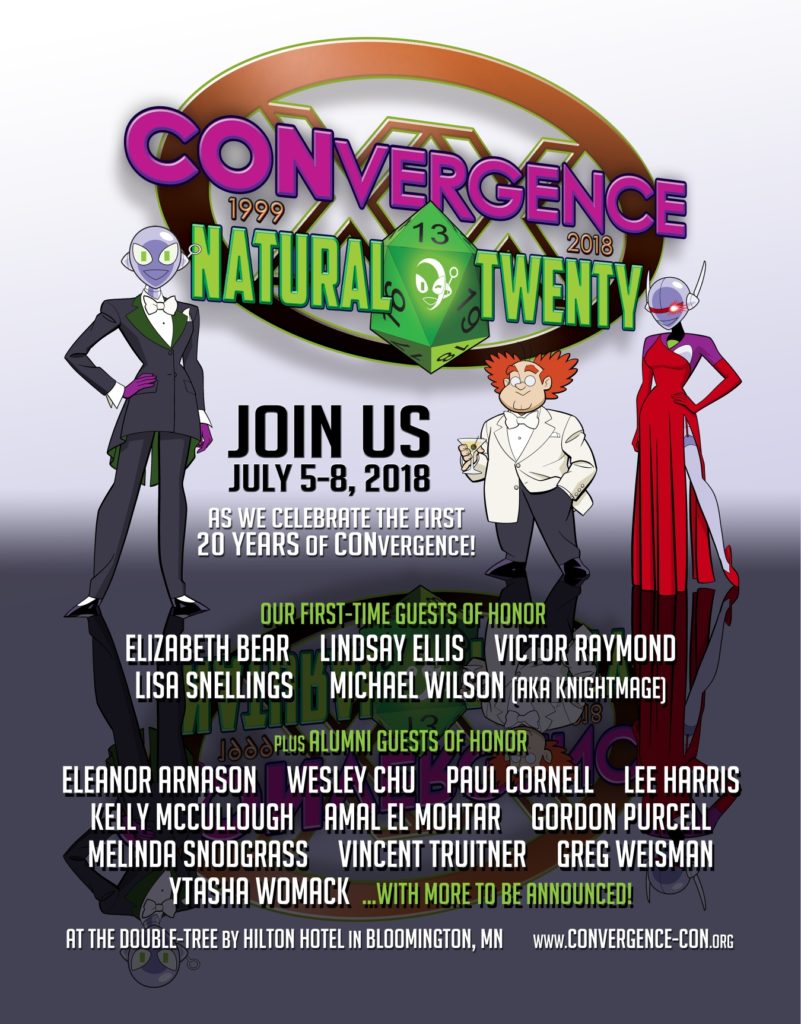 We know that many of you have questions and we wanted to provide you with an update. In time, we will provide you with a full disclosure of all pertinent information. However, due to the nature of the negotiations, the details cannot be shared at this time.
We do want to reassure you that we are proceeding with the 2018 CONvergence convention at the DoubleTree by Hilton Bloomington and are resuming all processes, including room reservations. If you are waiting to hear about the room lottery, please be sure to monitor your email closely in the next week to ten days. Please understand we are still working with our attorneys, and should any details about this year change based on the outcome of our negotiations, we will contact you as soon as possible.
But, now is the time to assemble your Avengers, get your badge ribbons ready, and dust off that Nimbus 3000, because CONvergence 2018: Natural Twenty is approaching rapidly in the time stream!
Sincerely,
The CONvergence Board of Directors