Director of Administration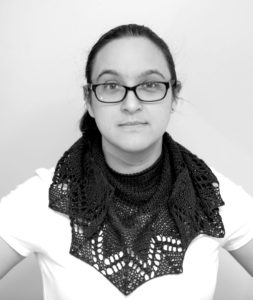 Stephanie Zuercher was elected to the Board of Directors for Convergence Events, Inc., in 2018. She is the director of the Administration Division, which currently contains the Archives, Art Show, Guests of Honor, Merchandise, Partner Management, Registration, and Volunteers departments. 
Before she was elected to the Board of Directors, Stephanie was co-head of Nerf Herders for several years. She was instrumental in implementing several different volunteer-management schemes, including online shift signups, for that department. She has also worked in Registration and Programming for other conventions in town. She holds the rank of Petty Officer 3rd Class in the Royal Manticoran Navy (TRMN, a Honor Harrington fan-group) and ran the registration desk for several MantiCons.
Stephanie has a J.D. from the University of Minnesota Law School and is a licensed attorney in the state of Minnesota. She is happy to be able to use her law degree for CONvergence's benefit. When she is not lawyering or working her other side gigs, she writes for Twin Cities Geek as Stephanie Cranford, reviewing everything from books to ballets. She reads a lot of fiction, writes a lot of fiction, plays flute and various other instruments in the Minnesota Freedom Band, bakes to win everyone's regard, and argues deeply minor points in fandom with just as much passion as she does anything else.
When she's not doing any of that, she's probably catering to every whim of her black lab mix, Freddy, or her two cats, Clara and Mona.