Director of Administration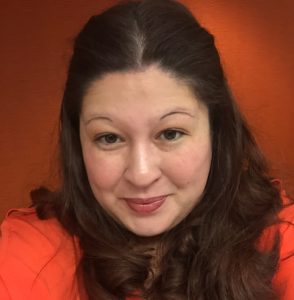 The 2018 CONvergence cycle marks the 6th year that Liz has served on the Board of Directors for Convergence Events as the Director of Administration, and the 2nd year that she has held the Convergence Events officer position as Secretary. Previously, Liz has held the position of Vice President, and Treasurer. Departments under the Administration Division are Archives, Art Show, Merchandising, Partner Management, Registration, and Volunteers. Liz manages these departments, facilitating communication and coordination.
Prior to becoming Director of Administration, Liz served as a Co-Head of ConSuite in 2009 and 2010, as well as a Subhead in the Merchandise Department in 2011, then Head in 2012. She was also appointed to the Board of Directors that year and served as both the department head and Director of Administration.
Liz currently holds an Associate's Degree in Accounting and is currently pursuing a Bachelor's Degree in Accounting. She has studied Space Physics and Elementary Education with an emphasis in Math before deciding to focus her studies in Accounting. Liz has also volunteered her time at Anime Detour for 3 years in the Hotel Department, with the primary task of room assignments. Other volunteer work that Liz has participated in includes time spent at Feed My Starving Children, BestPrep's eMentor Program, and the Fencing Booth at the Minnesota Renaissance Festival.
Liz is a huge Star Wars and Star Trek fan, preferring The Next Generation iteration with Deep Space Nine as a close second. Favorite TV shows also include The Walking Dead, Game of Thrones, Supernatural, American Horror Story, and Doctor Who. Classic shows that she has no problem watching over and over again include: The X-Files, ST:TNG, ST:DS9, The West Wing, and Gilmore Girls.  Liz is also a huge movie fan, which was enhanced by her experience working in a movie theater for 5 years. Some of her favorite movies include: The Matrix, The Star Wars Original Trilogy, Moulin Rouge, Gone with the Wind, The Fifth Element, and Underworld.
Although she hasn't had a ton of time over the past few years, Liz highly enjoys reading Science Fiction and Fantasy books. Her favorite Books include Ender's Game (and subsequent books in the series, including Bean's storyline), The Harry Potter Series, and The Enchanted Forest Chronicles. Liz also enjoys sewing, baking, playing with her two nephews, hanging out with her sisters, playing board games, and relaxing with friends.
Favorite Quote: "Of course it is happening inside your head, Harry, but why on earth should that mean that it is not real?" ― J.K. Rowling, Harry Potter and the Deathly Hallows