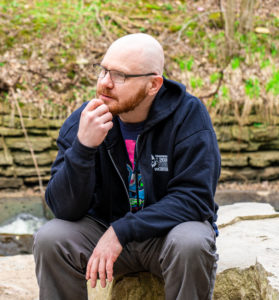 Director of Administration
Chase is a 5'9″ bipedal ape descendant. First discovered in the 80s, he didn't really do anything at the time, mostly on account of just being born. As he grew, he developed into a fine, young nerd. In high school he spent too much time watching the Rocky horror picture show, playing and collecting collectible card games and D&D.
He has also known for his love of the snow, so much so that he went to one of the few places in the US that gets more snow than the Twin Cities, the upper peninsula of Michigan. While there he finished his degree in mechanical engineering with a minor in theater. He is currently working on getting his MBA.